The artisanal building process of a Neapolitan pizza oven
Stefano Ferrara is a third-generation craftsman, who started to work as a teenager with his father, the
famous craftsman Mastu Natale, learning techniques and secrets handed down from generation to
generation for building Neapolitan pizza ovens.
Stefano keeps building ovens by hand, without pre-fabricated parts, as tradition wants.
With the years, his competence has become very specialized and today, thanks to passion, care and
attention to details, his ovens are not only efficient in terms of cooking and heating, but they're also unique
artisanal pieces of Neapolitan cratsmanship, requested and appreciated in the whole world.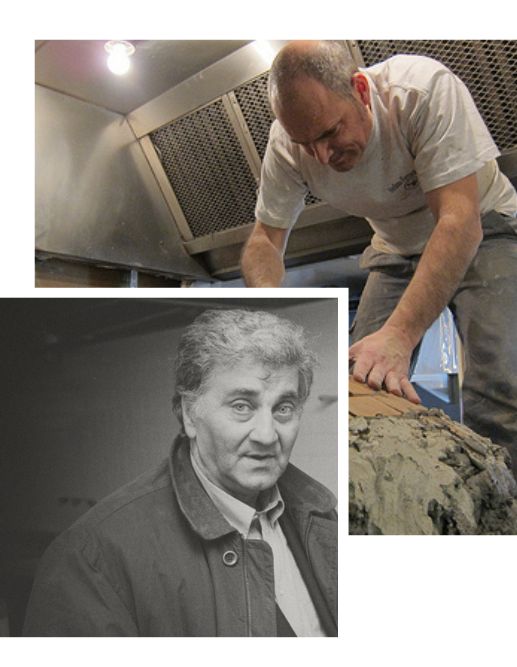 Professional and Quality
Attention to details, care in the building and international reputation for the quality of our work.
Unique ovens, appreciated all over the world
Stefano Ferrara is known for his ability to create high quality and unique pizza ovens. His attention to detail and the care in the artisanal construction of the ovens have made him in great demand internationally. These ovens, which follow the Neapolitan tradition, are built brick by brick, without the use of prefabricated elements, and guarantee excellent performance in terms of cooking and heat retention.